Astons Accountants are a firm of Chartered Certified Accountants, providing various accountancy services. Get in touch to see how we can help you.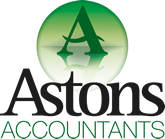 Chartered Certified Accountants

Whether you are a sole trader or run a business with employees we know just how hard accounting can be, which is why we are the ideal solution if you need accountants that provide a service that is second to none. We want to help you meet your objectives financially and with a team of experts at your disposal Astons Accountants should be your only call today on 01582 459400
Any Accountant with the right training and experience, can prepare Accounts and complete Tax Returns but at Astons Accountants, we believe it is how the services are provided and delivered that makes the difference.
Need Accounts Help? Need The Right Accountant? Start Here…
"The team at Astons Accountants have prepared our Business Accounts for many years. I'm always surprised by the tax savings achieved and appreciate the timely and accurate accounts preparation. Mark's advice is essential to our business and it's for this reason that we consider Astons' services invaluable."